Item request has been placed!
×
Item request cannot be made.
×
Processing Request
Complete Anatomy App from 3D4Medical
An anatomy software mobile application available freely through the library. Please contact [email protected] for our institutional access code. While you wait, download the app and register for the 3 day free trial.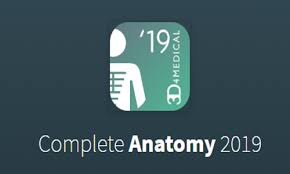 Anatomy Videos
Acland's Video Atlas of Human Anatomy
The Visual Guides: Understanding the Human Body
Troubleshooting Guide:
Be sure to use the web browser named: FIREFOX
The keys to anatomy can be loaded with any Adobe Flash Player (this is free).
You can download an Adobe Flash Player free to your desktop.
Be sure to update Adobe Flash Player within the FIREFOX Browser.
If you still have accessing issues you can download Flash Player Extensions on your computer or separate apps (the apps from desktops are usually free).
If you use computer tablets, there are a variety of apps that can be downloaded to use Anatomy KEYS on iPads and surface tablets.
If you still have trouble, seek help from our IT department or other students.
USA Dissection Series
Models and Flash cards
Bone models, muscle models, and anatomy flash cards are available for checkout on multiple campuses. 
Search the Library Catalog for what's available on your campus. Click the dropdown menu to select Advanced Search, then select your campus.
To look at a listing of all models, select "Bones" under Collections, then click search. To find all available flash cards, just search "flash cards"